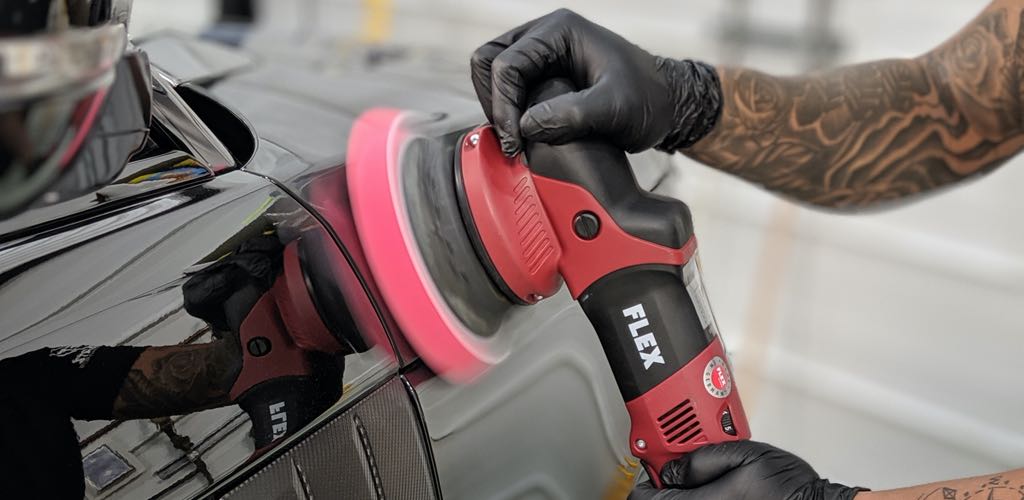 Our exterior detail packages are aimed at bringing your finish back to life. These packages start with Bubbles Hand Wash & Dry, as well as a preliminary interior cleaning. Then our polish technicians work their magic. We offer two levels of power polishing, depending on the condition and maintenance of your vehicle's paint. 
Protective Polish & Wax Package: After performing our Works Package, your vehicle is brought to our expert polishers for its regular maintenance wax. This includes a single-stage power polish, exterior vinyl protection, and tire dressing.
This package is for anyone who wants to keep up with their twice-annual polish to protect their finish from the elements. If you notice brake dust or rust blooms on your finish, we recommend opting for a paint decontamination and clay-bar before sealing in the shine.
Corrective Polish & Wax Package: This package takes our Protective Polish & Wax several steps further. This package is for anyone who wants to correct paint blemishes, swirl marks, or scuffs. 
After completing our Works Package, we do a full decontamination of your paint. This removes brake dust, road paint, tar, rust blooms, and paint transfer. We then proceed with a 2 or 3 stage power polish to correct imperfections and seal in the shine. This package requires a lot of TLC, so we recommend leaving your vehicle with us for at least 8 hours.