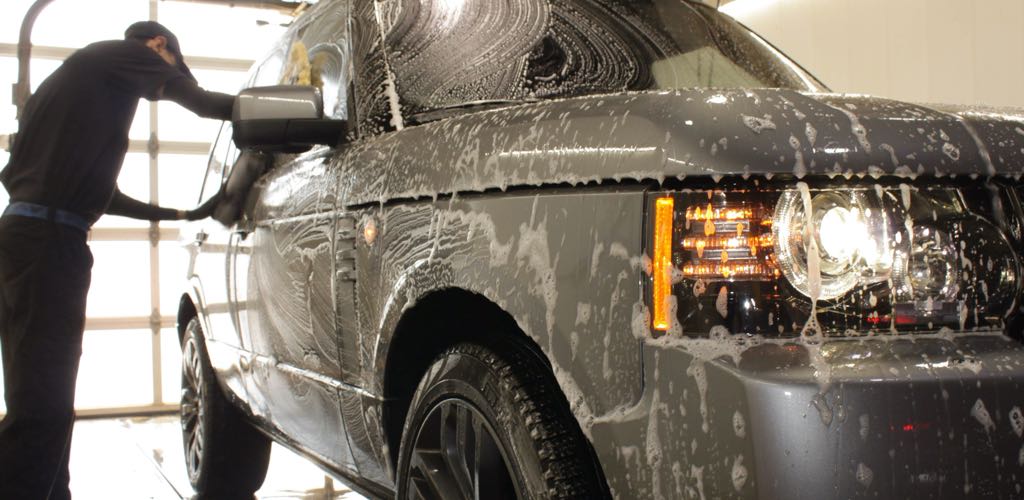 Exterior Washes
Bubbles hand washes every vehicle! We pressure wash the entire vehicle to remove dust, dirt and other debris, paying special attention to wheel wells and rocker panels. We then hand wash with our lamb´s wool mitts and horse hair brushes to remove any film. Nothing cleans like a good ´old fashioned´ hand wash.
We hand dry your vehicle and we´re sure to thoroughly dry your door jambs, especially in the winter months. We air dry all locks, latches and door seals as well as treat the lock mechanisms with a de-icing agent to offer the ONLY ´Worry-Free Winter Wash´!
Bubbles Renowned Hand Wash & Dry is available at all locations and as with all of our many services, no appointment necessary. Simply stop in!
We offer three exterior washes:
Silver Exterior
Select Gold Exterior: In addition to the love and care provided by the Bubbles Hand Wash & Dry, this package includes:

Clear Coat Conditioners
Hot Wax
Undercarriage Spray & Protection

Platinum Exterior Package: This package includes all the bells and whistles to make your ride shine:

Clear Coat Conditioners
Hot Wax
Undercarriage
Rain-X Paint & Window Protection
Tire Dressing