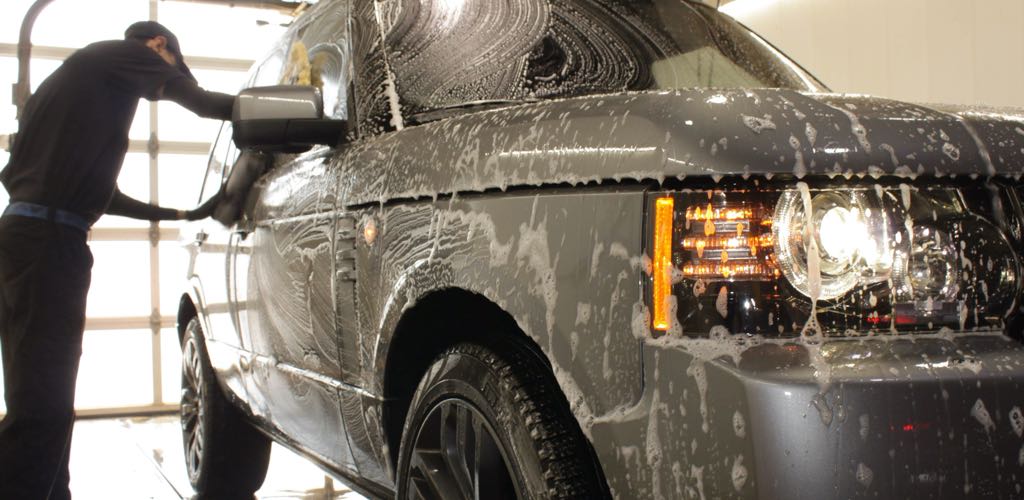 Exterior Washes
Bubbles hand washes every vehicle! We pressure wash the entire vehicle to remove dust, dirt and other debris, paying special attention to wheel wells and rocker panels. We then hand wash with our lamb´s wool mitts and horse hair brushes to remove any film. Nothing cleans like a good ´old fashioned´ hand wash.
We hand dry your vehicle and we´re sure to thoroughly dry your door jambs, especially in the winter months. We air dry all locks, latches and door seals as well as treat the lock mechanisms with a de-icing agent to offer the ONLY ´Worry-Free Winter Wash´!
Bubbles Renowned Hand Wash & Dry is available at all locations and as with all of our many services, no appointment necessary. Simply stop in!
We offer three exterior washes: 
Bubbles Hand Wash & Dry
High Gloss Exterior Package: In addition to the love and care provided by the Bubbles Hand Wash & Dry, this package includes:

Clear Coat Conditioners
Hot Wax
Undercarriage Spray & Protection

Platinum Exterior Package: This package includes all the bells and whistles to make your ride shine:

Clear Coat Conditioners
Hot Wax
Undercarriage
Rain-X Paint & Window Protection
Tire Dressing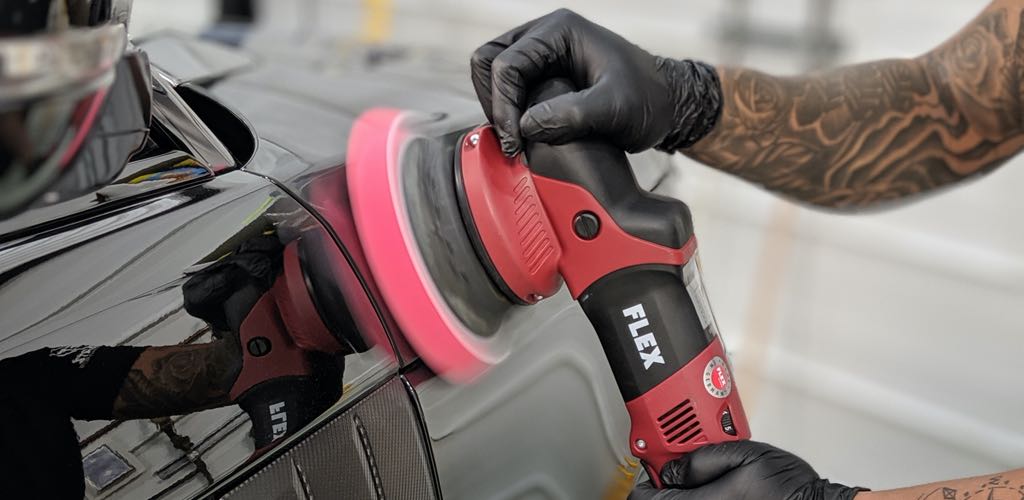 Our exterior detail packages are aimed at bringing your finish back to life. These packages start with Bubbles Hand Wash & Dry, as well as a preliminary interior cleaning. Then our polish technicians work their magic. We offer two levels of power polishing, depending on the condition and maintenance of your vehicle's paint. 
Protective Polish & Wax Package: After performing our Works Package, your vehicle is brought to our expert polishers for its regular maintenance wax. This includes a single-stage power polish, exterior vinyl protection, and tire dressing.
This package is for anyone who wants to keep up with their twice-annual polish to protect their finish from the elements. If you notice brake dust or rust blooms on your finish, we recommend opting for a paint decontamination and clay-bar before sealing in the shine.
Corrective Polish & Wax Package: This package takes our Protective Polish & Wax several steps further. This package is for anyone who wants to correct paint blemishes, swirl marks, or scuffs. 
After completing our Works Package, we do a full decontamination of your paint. This removes brake dust, road paint, tar, rust blooms, and paint transfer. We then proceed with a 2 or 3 stage power polish to correct imperfections and seal in the shine. This package requires a lot of TLC, so we recommend leaving your vehicle with us for at least 8 hours.